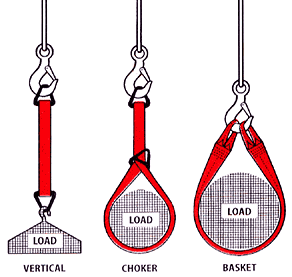 Flat lifting slings are made in several configurations including:

1. Twisted Eye
2. Flat Eye
3. Endless
4. Triangle Choker
5. Triangle Triangle

Please see the load rating for rated capacities for the various styles. While one- and two-ply thicknesses are the most common, three- and four-ply slings can also be made. Please feel free to contact or sales department for help with special requirements.

Flat lifting slings capacity charts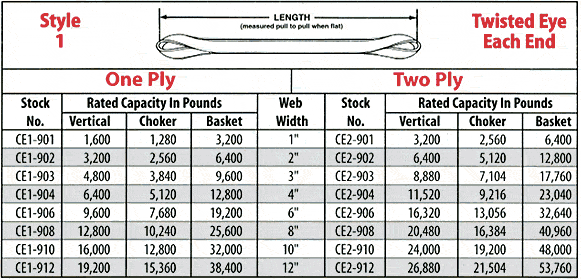 • back to top •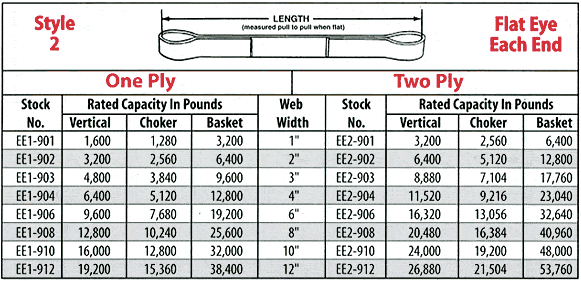 • back to top •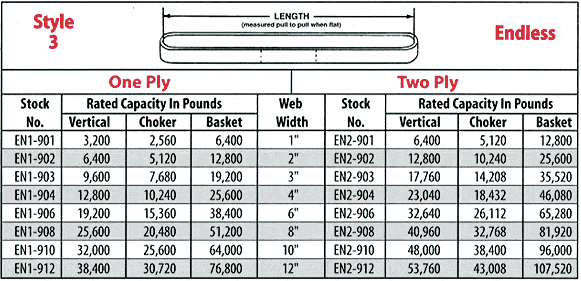 • back to top •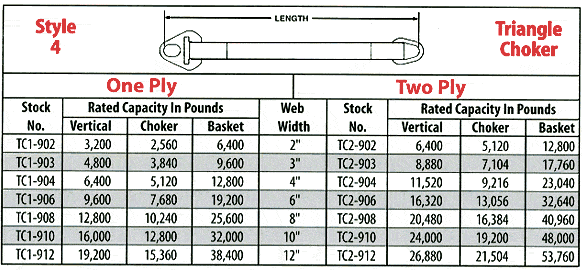 • back to top •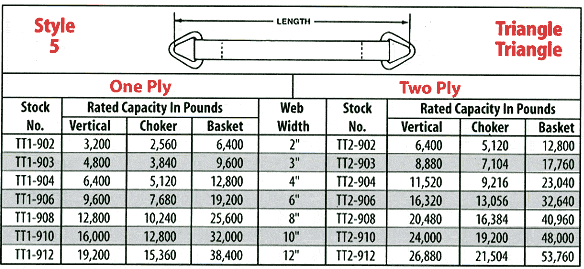 • back to top •